The Mooshaus pools
Take a dip
at 2,020 m
and up!
Head straight from the slopes to the heated pool
for a feeling of pure well-being and vitality!
Find out more about our pools here. Star of the show is the Endless Sky Pool.
The Endless Sky Pool
On the 5th floor of our new building, at an elevation of exactly 2,050 metres, you will find the highest infinity pool in the Alps: a calm body of water that seems to levitate as its blue tones mix with the sky. Shortly after leaving the slopes, our guests can enjoy a view of them from the comfort of the pool.
At nearly 100 metres long, our Endless Sky Pool really does seem to go on forever.
Twice a week, the Endless Sky Pool is opened for a night swim – an exquisite, unique water experience that adds a real dash of magic.
Please note: the Endless Sky Pool is not for children. Guests must be at least 18 years old to enter.
The indoor pool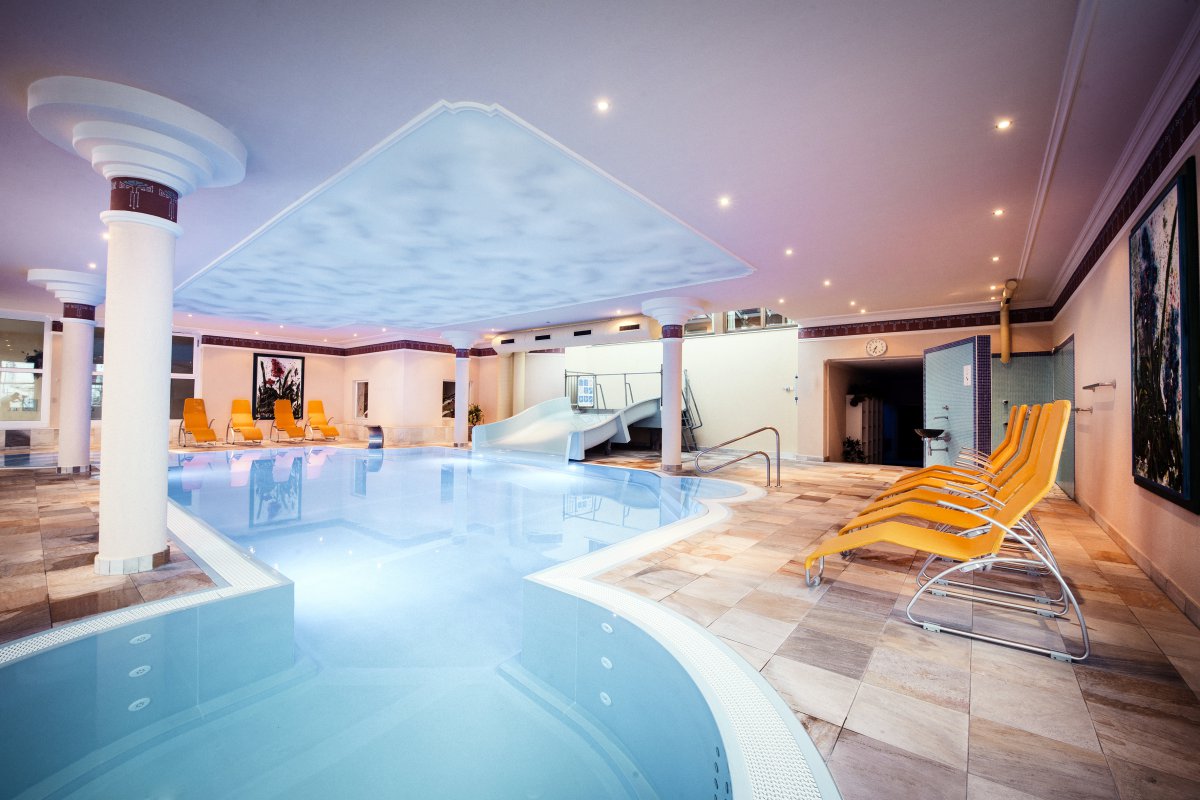 The crystal bath
This calm, circular pool provides a truly relaxing yin to the yang of an enthralling day's skiing.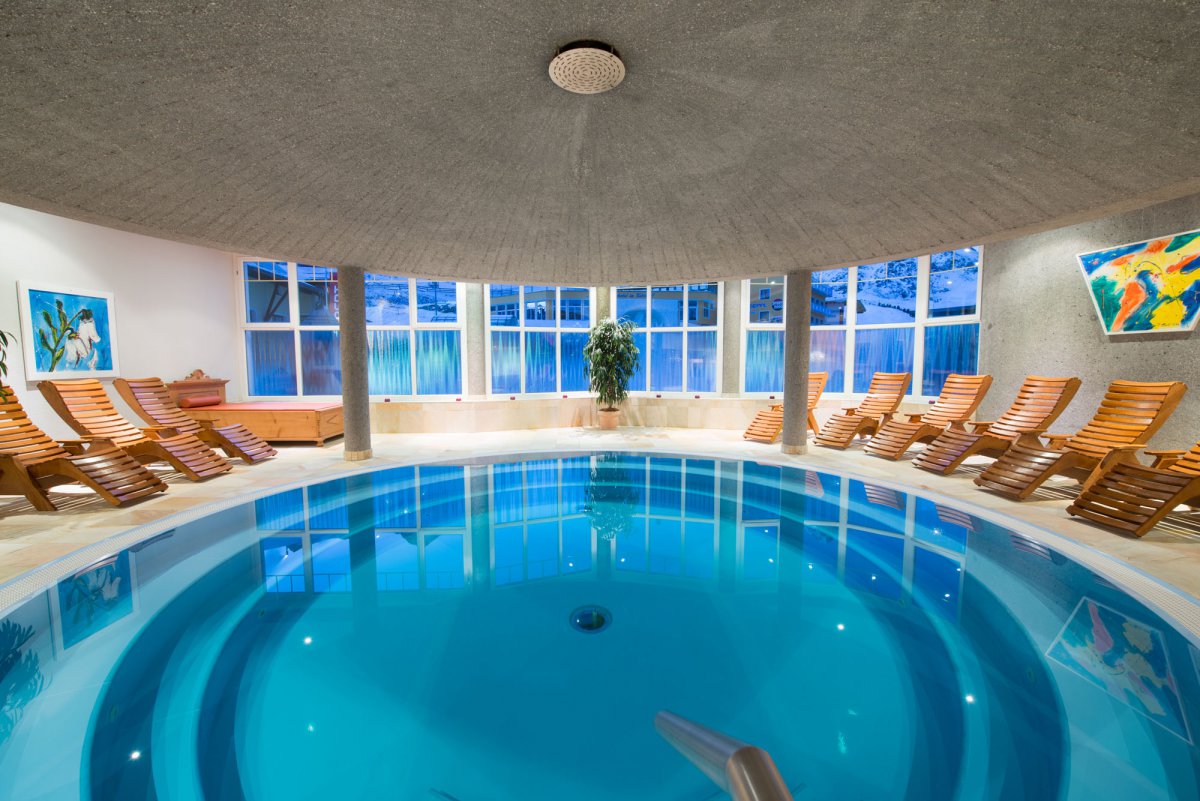 The panoramic Moosbad pool
This outdoor pool on the 1st floor provides guests with a view of the mountains and slopes as they enjoy a delicious cocktail at the water's edge.
Please note: the crystal bath, panoramic Moosbad pool and Endless Sky Pool are not for children. These pools feature various age restrictions, requiring guests to be at least 14 or 18 years old respectively.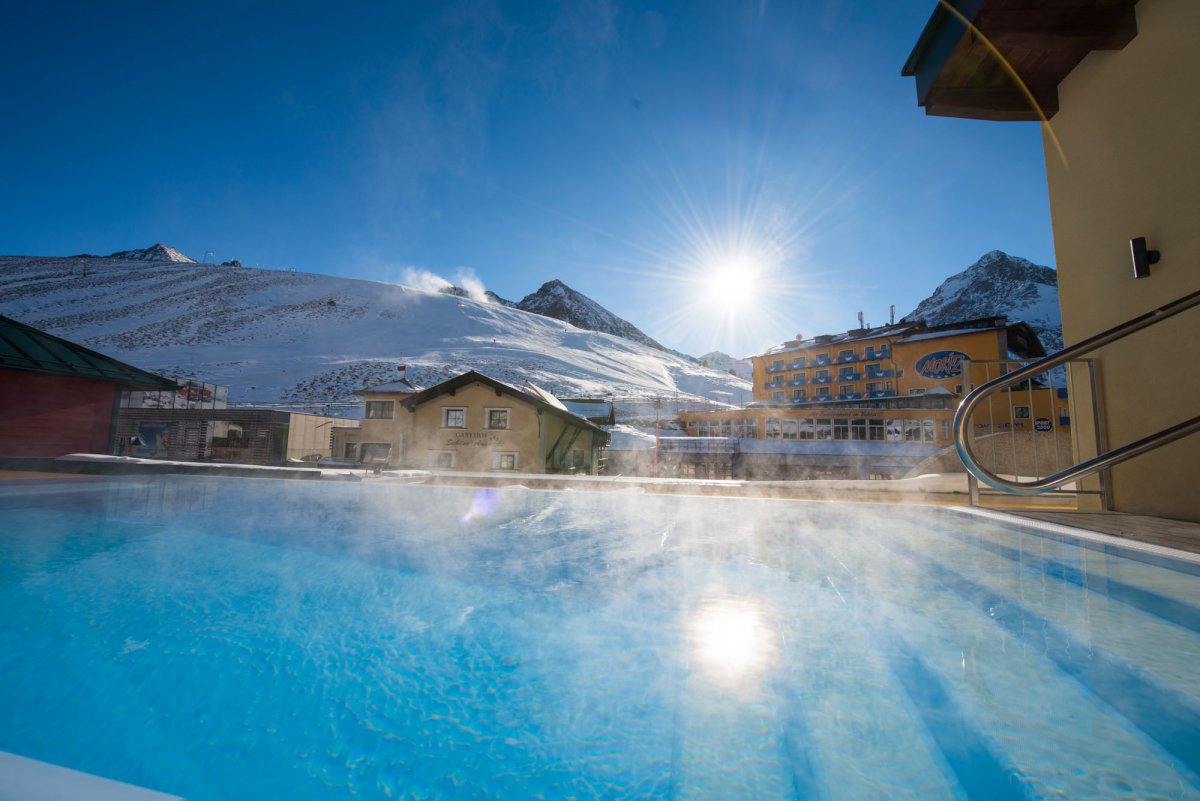 The baby pool
Bathing fun for our youngest guests!
As of winter 2017/18, our youngest guests can enjoy a pool designed especially for them. The shallow water and the temperature in the paddling pool are perfectly tailored to the needs of small children, providing an ideal way to safely enjoy the water.